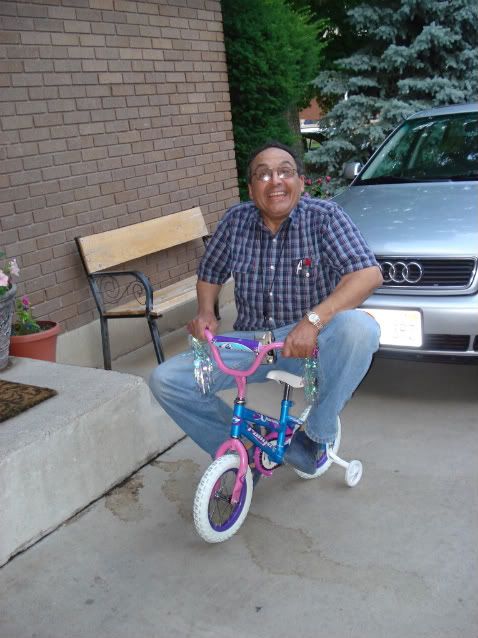 I think
this picture alone explains quite a bit about my dear father and his sense of humor. It's his birthday today and in a bit I'll be heading over to my parents house to celebrate.
A few things about him that make him the greatest are:
He is like a walking encyclopedia. If you give him a year, he can spout off about who the President was, what wars were going on, music, etc. Us kids are still trying to get him to go onto Jeopardy.
He has a passion for reading and staying up on current events. He is the one that got me hooked on NPR.
Quirkiest sense of humor and he laughs at his own jokes.
Loves to name his cars. When I was in Jr. High my dad bought a VW camper bus. He loved her so much he gave her the name Helga-he thought it appropriate that the name be German since it was a VW.
He is one of the kindest people I know. If I need anything-I know hands down that he would help me. He is like this with family, friends, strangers. If he sees a need-he is always there to help.
These are just a few of the reasons I adore my dad. He is a man that I admire.
Happy Birthday dad-Love you!