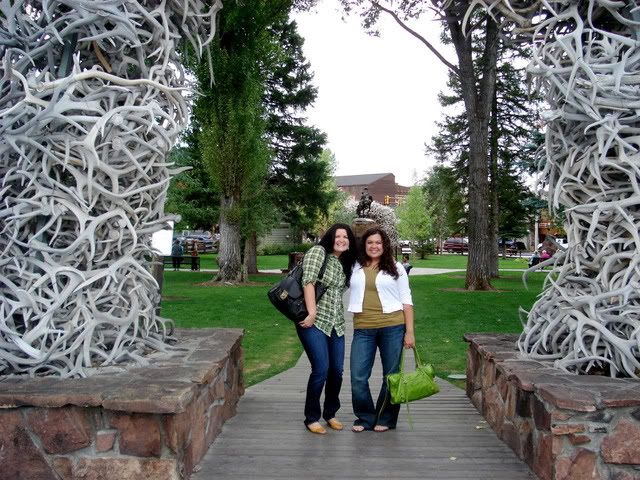 Labor Day weekend was splendid just splendid! My dear friend Lindsay aka Linny-Loo came from Olympia, Washington to pay me a visit. We were up to our old tricks as usual which involve...
 Shopping. Eating. Movies. Talking. Shopping. Eating. Movies. Talking.  
Linny and I are known for doing a lot of these things, in no particular order.  We also did our favorite river walk, went to the farmers market in P-town and then headed up to Jackson Hole for some more of what we like to do.  We spiced things up with going to the
Bar J Ranch
.  Next time you are in Jackson Hole I recommend going.  You won't be disappointed with the good home cookin' cowboy meal and then a show of singing put on by the ranchers themselves.
All in all Labor Day weekend was great...there was no laboring going on at all...just some good ol' fashion fun.