The fam just took photos since we keep growing.
I was just helping out my madre pick which family photo to get framed above the fireplace.
These were my top choices.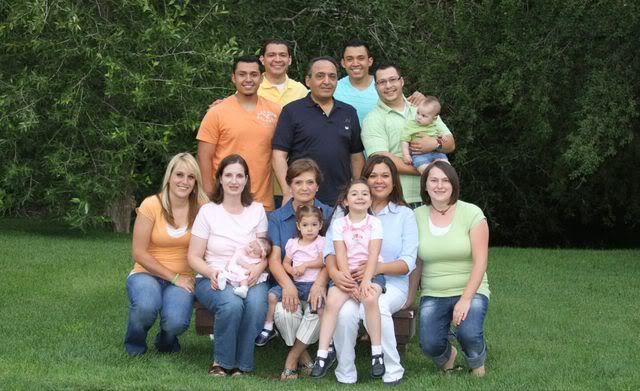 or this one...

ps. Photographers never know what to do with us singles that aren't married with or without chillin's.
We were fine and dandy to have our own sassy sibling photo-shoot.